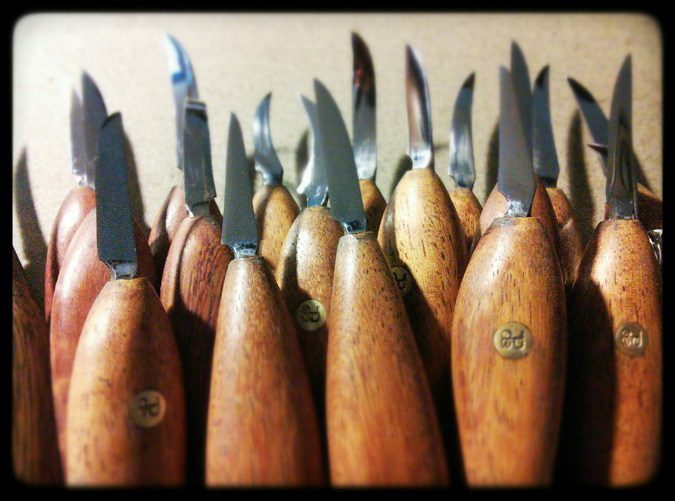 Carving Knives
To View Available Blade Styles click here
$48.00
We pride ourselves in creating the finest carving knives available. Our knives are all individually hand forged, heat treated to a Rockwell 62c and triple tempered, for the longest lasting durable edge available. These knives will hold an edge indefinitely with proper care. Best of all...Stropping is all that is needed for edge maintenance.


The standard handle (top) is 5 1/2" long. The tear drop handle (bottom) is 4 1/2" long. The tear drop handle was designed for those of you who like a shorter handle. You may also enjoy the tear drop style if you primarily push your knife through the wood. The standard handle is still the favorite among most carvers and is used unless otherwise specified.
Blade Styles available
---
Starter Set
$79.00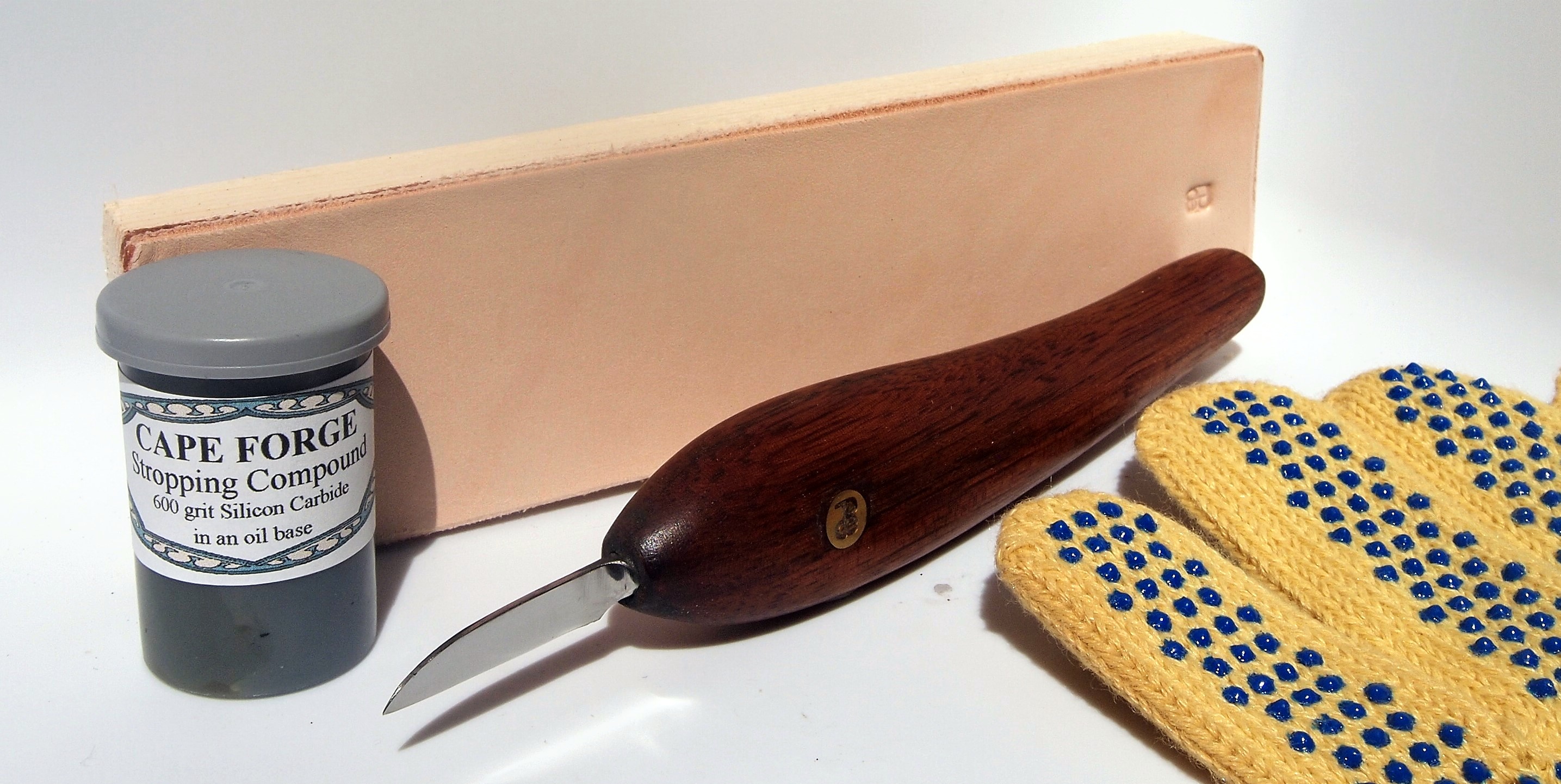 Not sure where to begin, we have put together the perfect starter set. A #1 standard carving knife, which is the most widely used all purpose blade, A strop and compound which is all you will need for edge maintenance, a glove for protection against slips, an information packet including a pattern or two and a a band aid for good luck. Of course, everything is backed by our unconditional guarantee so you can start carving today!
Starter set choices
---
Bent Blades
A bend to meet every need. The top one is our standard bend. This tool gives you a bit of reach and works great for hollowing channels, spoons and eye sockets. The next is a gradual bend for when you want to remove large shallow areas such as in mask carving and the bottom two are deep bends a favorite for deep hollow work. Although bent blades were originally designed for hollowing out spoons and Native American masks, you will find they come in very handy for many other applications. Uses include eye sockets, rounding corners and other spots you just can't reach with a straight blade. The blades are 1 1/2" - 2" in length.. Available Right and Left handed Push or Pull style.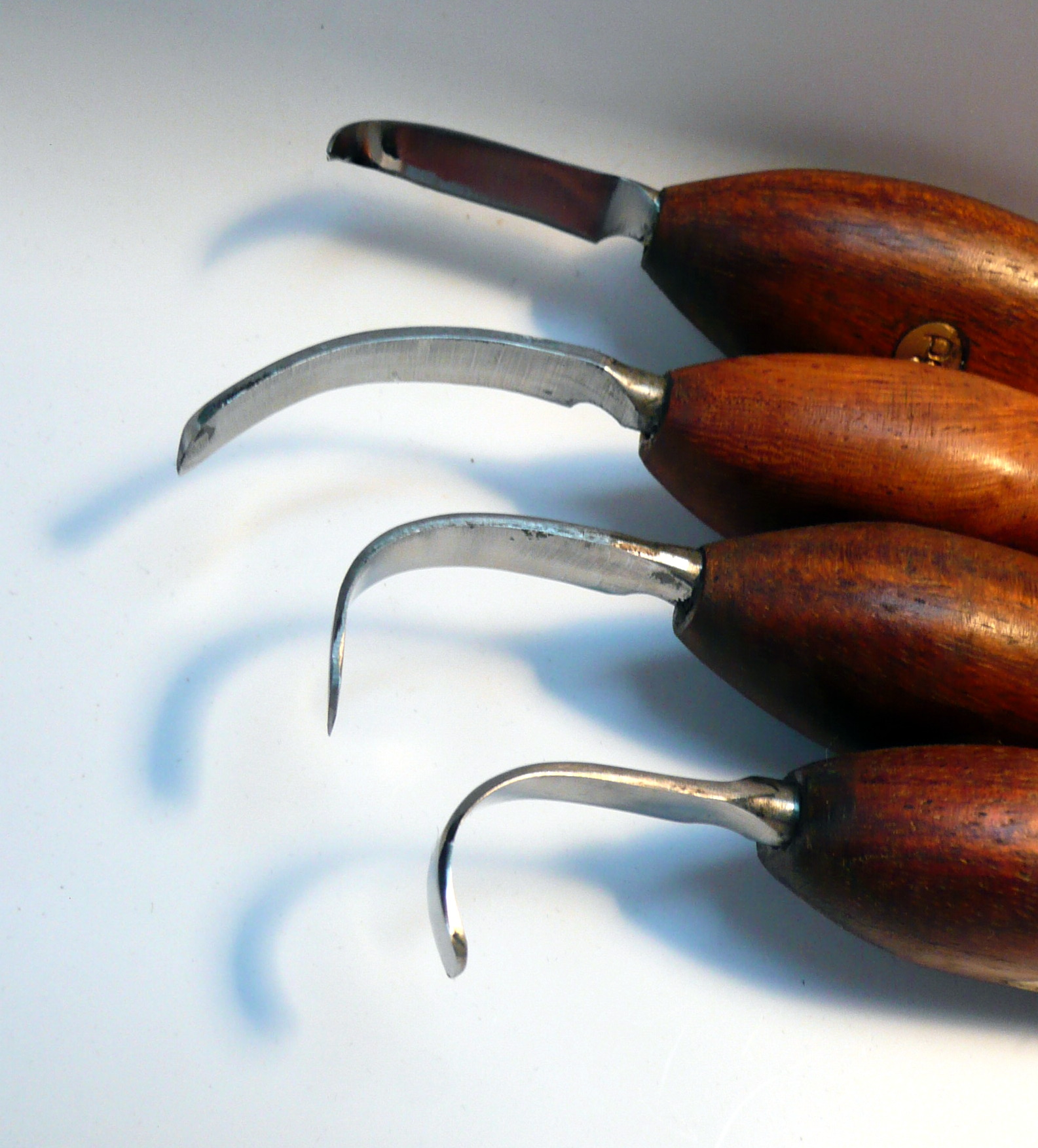 $52.00 - $60.00
---
Chip Carving Knives
$54.00

Chip carving knives have come along way when it comes to design and functionality. These knives are forged and individually heat-treated to hold an edge indefinitely, with basic stropping for edge maintenance. They are most comfortably handled in our standard handle upside down for control.
Available in three styles
straight edge -(shown above) The traditional straight edge is used in geometric chip carving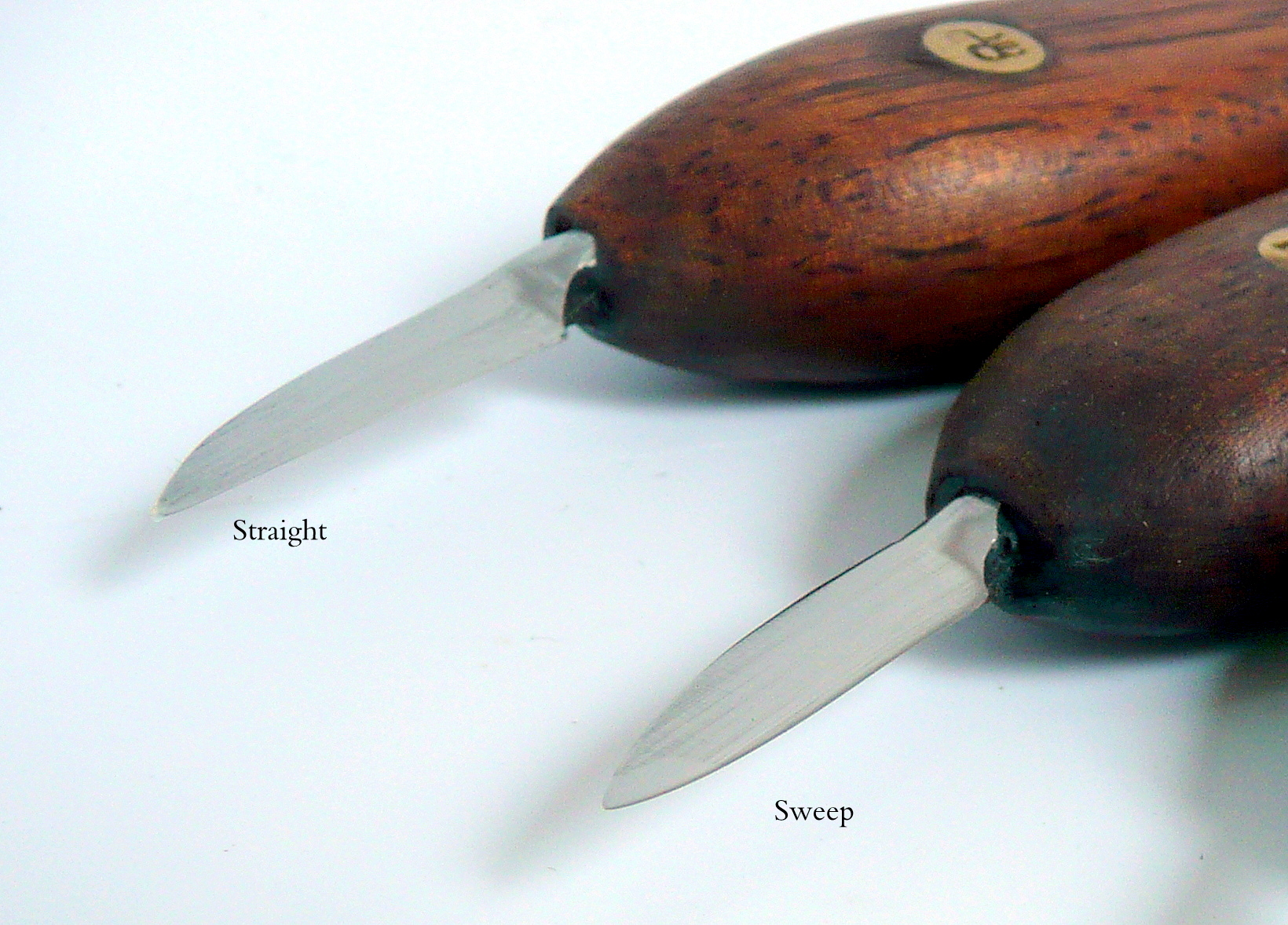 The Sweep edge-works great for circular cuts, lettering and free form.
The Stab knife -(not shown) has the edge on the end of a skew style blade commonly used in traditional chip carving.
---
The Detailer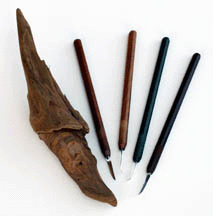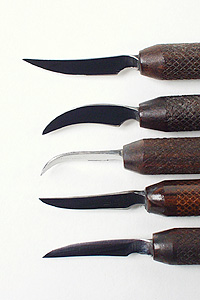 These are mini versions of our standard knives and designed for creating intricate detail. The tiny blade can reach spots that no other knife can. The blades average 3/4" in length, 3/16" in width and 1/32" in thickness. The hand forged blade is fitted in a 3/8" diameter pencil shaped handle for easy control. The most common blade shapes are the :#1 straight edge or #2 curved edge. Also available in right or left bents great for hollow detail work.
shown in photo from top to bottom #4, #8, right bent, #12 and #1
$38-$42
(See Carving knives for additional blade styles)
---
The Traveler
The Knife kit to take anywhere

We are proud to offer this standard size traveling knife kit. Designed to take anywhere (well maybe not airplanes) R.V's, shopping trips or just to take to class. The blades are interchangeable and available in all our blade styles. They fit in our interchangeable handle that locks in with a cup screw and easily removed with the Allen wrench provided. It rolls up in a beautiful leather carrying case that fits in your shirt pocket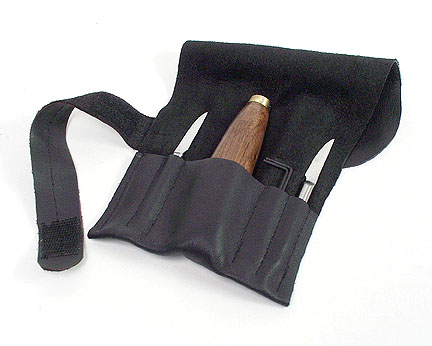 Add additional blades for

$32..00 each this Price is only available at the time you purchase your set.
or Add a bent blade for

$36.00 each
Please note the pouch will hold 4 blades if you would like a larger set, just let me know and we can customize the pouch and blade styles.
---
You can always add Blades later or create your own handles
BLADE ONLY..

These Blades will fit your existing traveler set or you can make your own handle. They are delivered sharpened and ready to carve. If you plan on making your own handle, let me know and I will be sure not to cut the shaft back. We leave the shaft at 2 1/2- 3" depending on the blade. Travelers are cut back to accommodate the handle and pouch.
Standard blades $38.00 or Bent Blades for $44.00
some styles are not listed due to space, but can be added. contact me karyn@capeforge.com if you have any questions. We can also customize the pouch sizes for either 8 or 10 chisels for a small fee. Shown are: #1, #2, #8, #4 and right bent .
Create your own Mini knife Set
choose from any of our standard size blade styles, but in the mini size.
Start with a set of 3 blades
$115.00
Add additional blades to your set for only $22.00 each when purchasing a set.
You can also add small chisels and Bent blades to your set.
Please note the pouch will hold 6 blades. Larger pouches are available, just contact us for pricing. 1-888-310-3343 (edge) karyn@capeforge.com
These are all interchangeable with the mini chisel set.

You can also create sets with both mini knives and chisels on the chisel page under Mini chisel sets
Need an Extra Interchangeable Handle for your Mini knife set $36.00.
---
Every tool runs through this Fairbanks power hammer patent dated 1894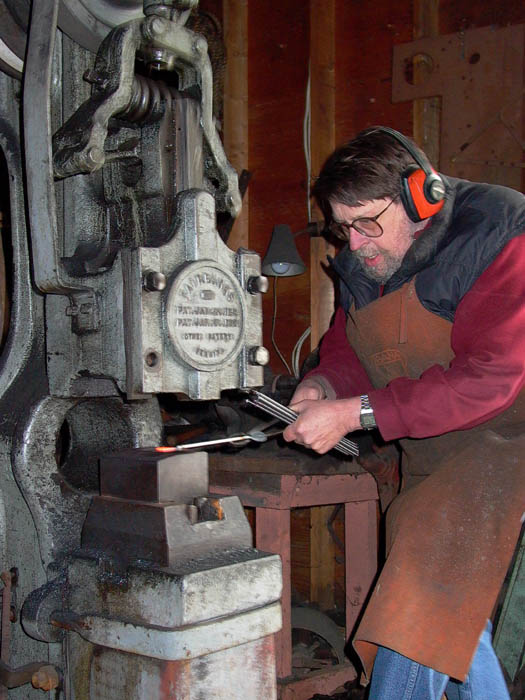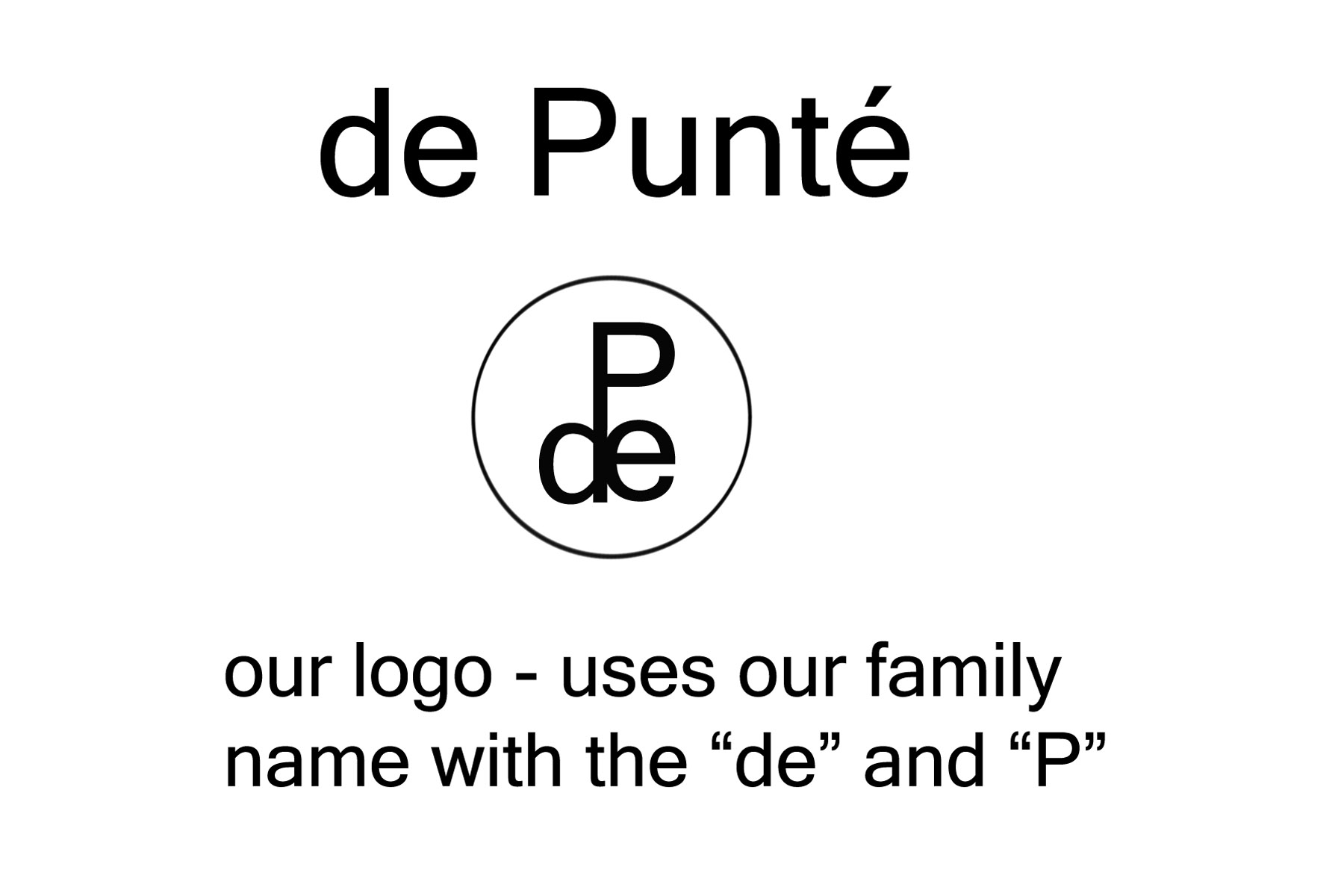 Knives Chisels Accessories Home
1-860-217-0554
or visit us on FaceBook for the latest updates

We can custom make the tools you need
Every tool is unconditionally guaranteed!

Send Mike email or Send Karyn an email!